Book of the Month - Still Breathing/Laaste kans by Marita van der Vyver
Marita van der Vyver writes with her characteristic wit and flair about displacement, the complex relationship between parent and child, and the toll that time takes on being human.
Still Breathing is Out Now at Exclusive Books!
Also available in Afrikaans as Laaste kans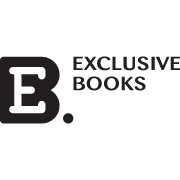 ---
Exclusive Books | Mall of the South
Exclusive Books has a rich history – a colourful past of peaceful protest, fascinating stories and a family of staff, all boasting eclectic and wide-ranging knowledge.
Level 2

- Shop F110

Monday - Saturday: 09:00 - 19:00

Sunday & Public Holidays: 09:00 - 17:00