PNA - Black Friday!
Don't miss out on the best deals this Black Friday! PNA is offering an incredible 20% discount on everything! 🛍️🎉
Whether you're shopping for yourself or looking for the perfect gift, PNA has got you covered.
Get ready to Colour Your Black Friday with amazing deals at PNA! 🎨🔥
#BlackFriday #PNA #Shopping #Deals #Discounts #ColourYourBlackFriday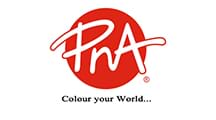 ---
PNA | Mall of the South
PNA offers a comprehensive product range of stationery, art and craft materials, books and educational books, PNA is simply South Africa's favourite retailer.
Level 1

- Shop G023

Monday - Saturday: 09:00 - 19:00

Sunday & Public Holidays: 09:00 - 17:00